Wanderlust Hotel
WEBSITE REDESIGN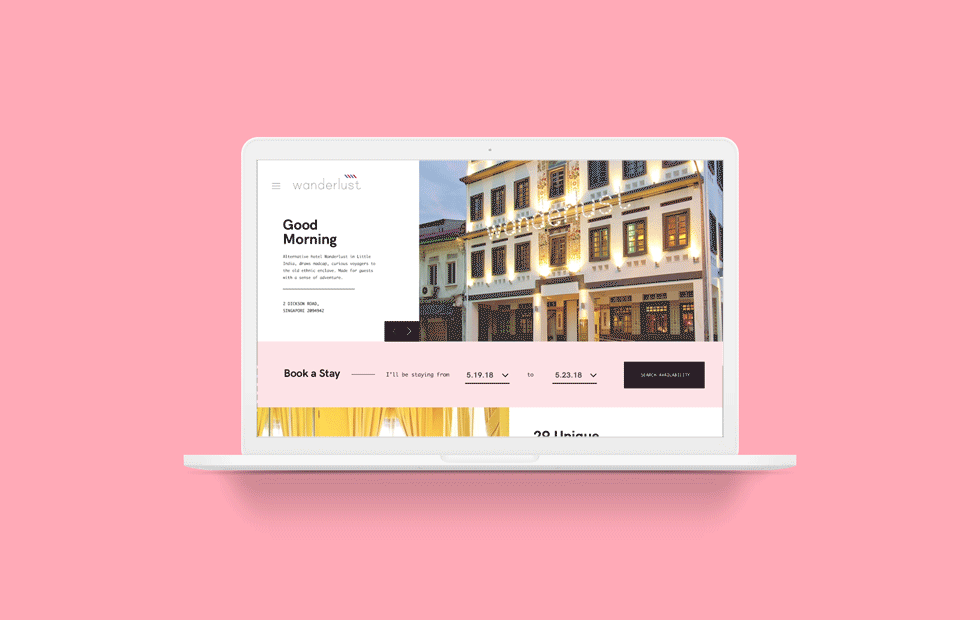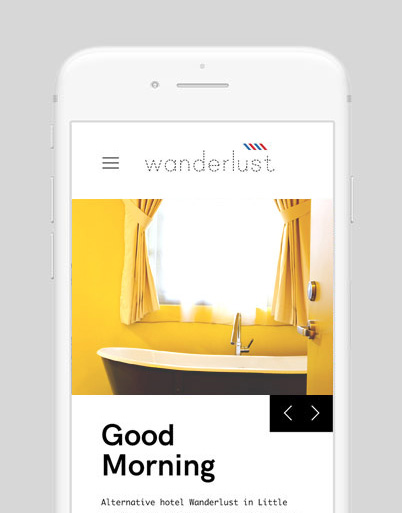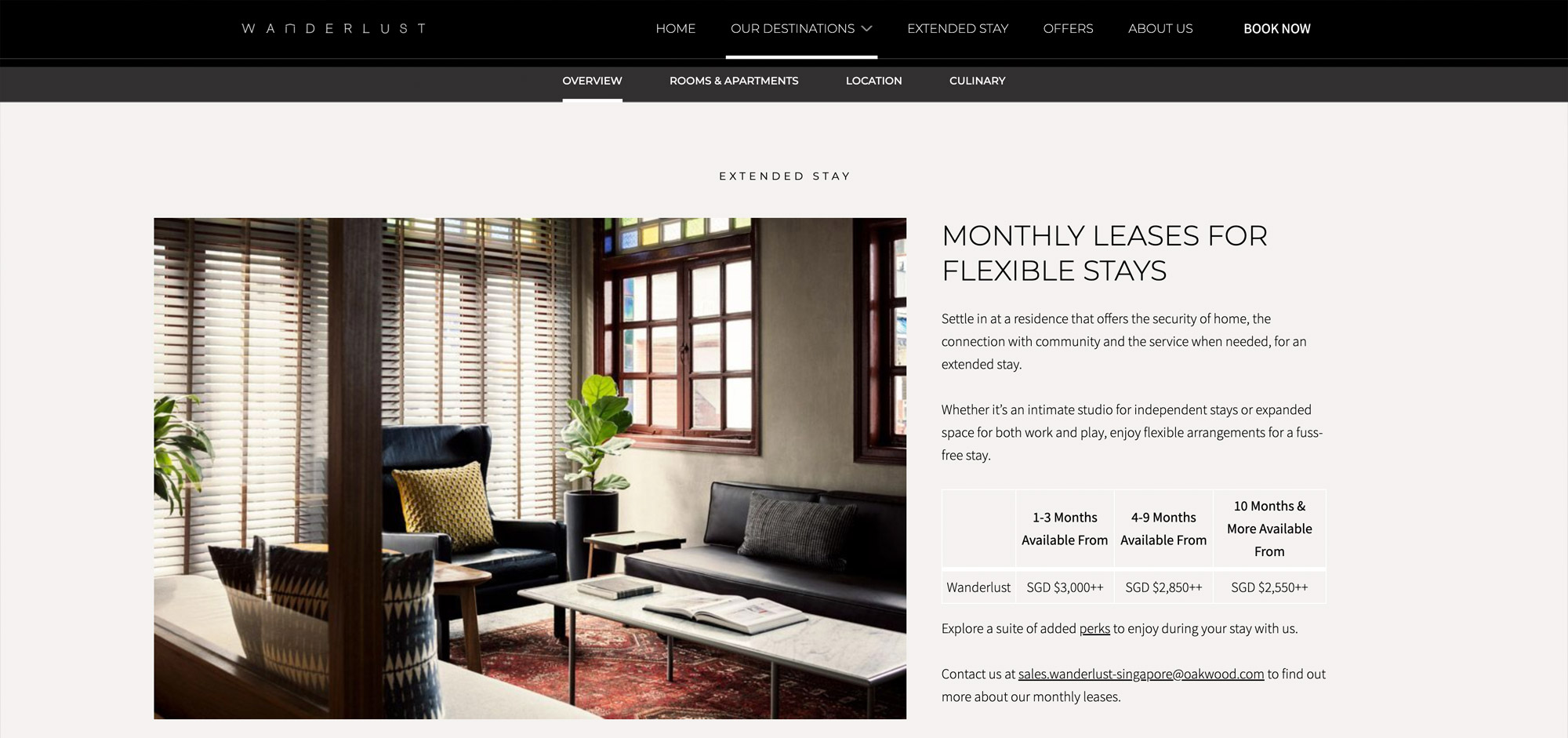 ︎︎︎


ORIGINAL DESIGN

An overview of Wanderlust Hotel's original branding and web presence.

*since the time of this conceptual redesign, Wanderlust Hotel has been acquired and renovated.
︎︎︎


REDESIGN OVERVIEW

The redesign included a fresh font pairing, color palette, iconography and visual direction to show off the brand's unique personality.

Taking visual cues from the existing logo, the iconography sports dashed lines and the typography balances the thinner Ayuthaya with HK Gothic Bold.
"Wanderlust is Singapore's fantastical, high-styled answer to the question, 'Why can't we stay young forever?'"

LOH LIK PENG (FOUNDER)