Chattr – Language Learning
Brand Creation
Creating an identity as dynamic and fluid as natural conversation.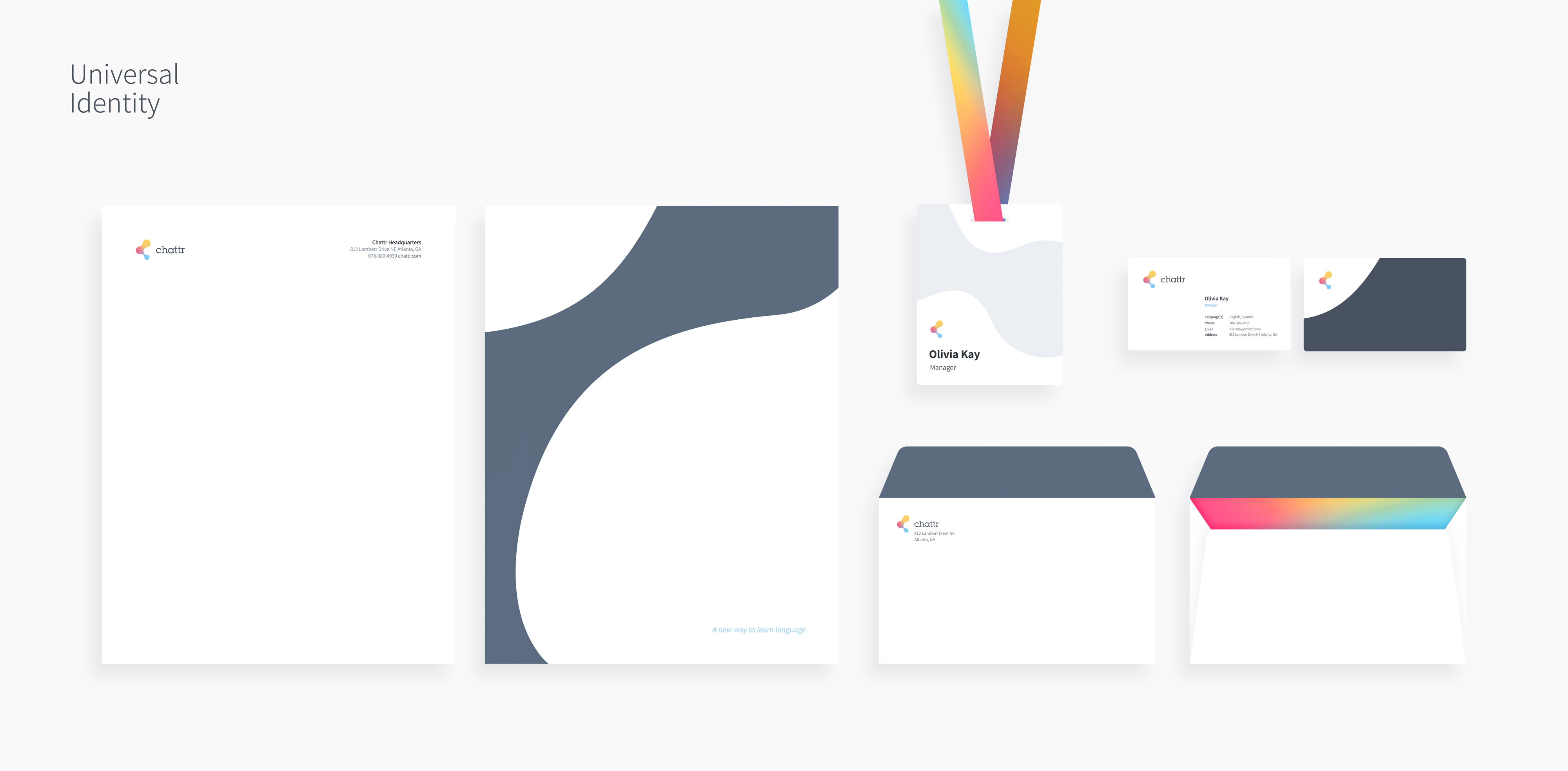 ︎︎︎



Chattr aims to bring excitement, playfulness and interactivity to the experience of learning languages. The logo reflects the fluidity of culture and natural flow of conversation and is adaptable for different languages.

A bright color palette encourages users to feel excited and open to the fun of learning while the cool neutrals keep the brand refined. The colors are also used to distinguish Chattr's internal departments.
"Speak Fluenty, Live Colorfully."
︎︎︎



VIRTUAL LANGUAGE PARTNERS


When signing up for Chattr, learners customize a colorful and friendly language partner. Learners are then represented by their partners as they interact with other characters in the 3D world.
︎︎︎

THE WORLD OF CHATTR



Chattr's architecture and furniture are all inspired by the fluid shapes of the brand's logo. The environments are vibrant and filled with friendly Chattr locals that learners can practice their target language with.