Reshape the Narrative
Capital Campaign
"The first step is education: to address the stigma in a culturally sensitive way in order to close the gap."

CA REP. JUDY CHU

︎︎︎



THE IDENTITY

Reshape the Narrative's logo is built from the idea of reshaping Asian American views on mental health using stories from the community.

The color palette was chosen to be calm and trusting. The identity utilizes a dotted grid, with elements from the logo spreading randomly across the grid, to visualize reshaping and relocation.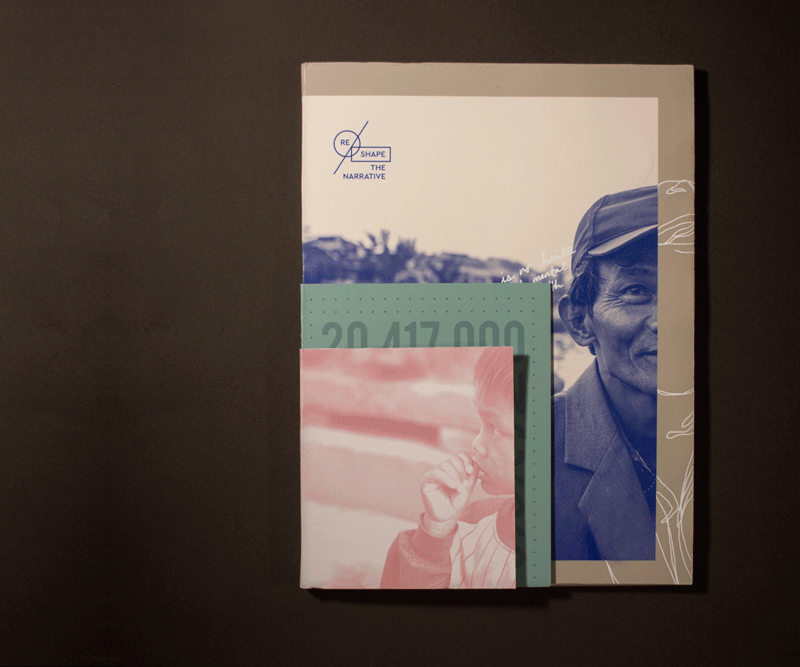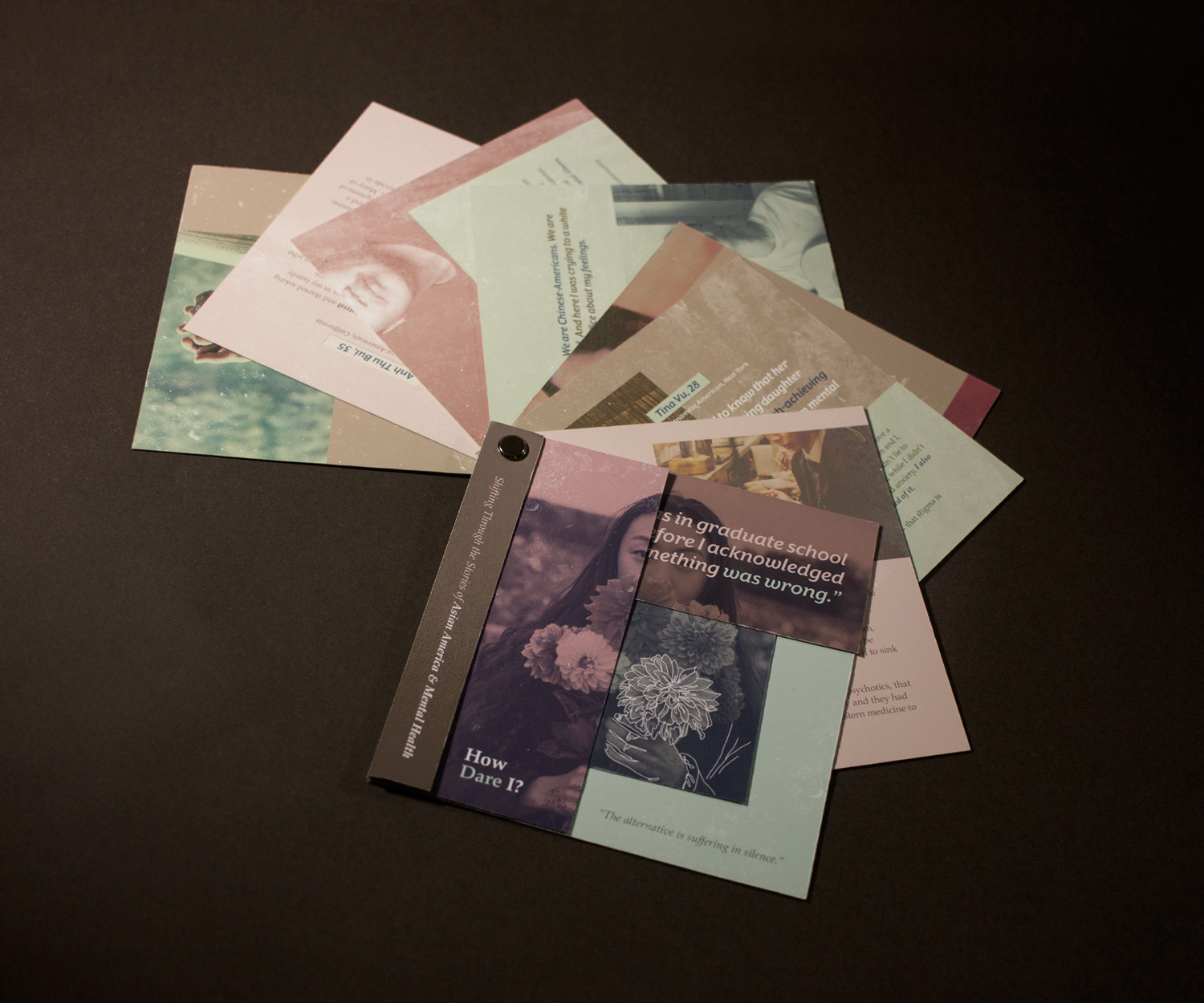 ︎︎︎

CAMPAIGN COLLATERAL



The case statement booklet summarizes the values and mission of the campaign. The cover shows an older immigrant and a young boy, showing the contrast of views of mental health affecting the new generation. The collateral includes a donation card as well as a flip book of stories written by Asian American youths.
︎︎︎

SOCIAL CONTENT



To further spread the word, Reshape the Narrative's instagram account will post a series of clips displaying mental health stories from the community. The account will also post updates on laws regarding Asian American mental health and resources available.